Lagardère Travel Retail Singapore Partners with Longchamp to Recreate A New Immersive Customer Journey Experience
Singapore, October 13th – Lagardère Travel Retail Singapore unveiled the first Longchamp's new boutique concept launched in South East Asia travel retail at Changi Airport, Terminal 2.
Characterised by an interior design in reminiscent of a quintessential Parisian apartment, the new concept offers a warm and welcoming ambiance that truly reflects the French luxury maison's heritage and savoir-faire since 1948, just as every home that embodies the passion, experiences, and personality of the people who live there.
Longchamp's General Manager of Singapore and Malaysia, Mollie Jean De Dieu further explains that the new concept is created in appreciation of the shared values by Longchamp and its customers, notably focus on creative curiosity and a cosmopolitan mindset.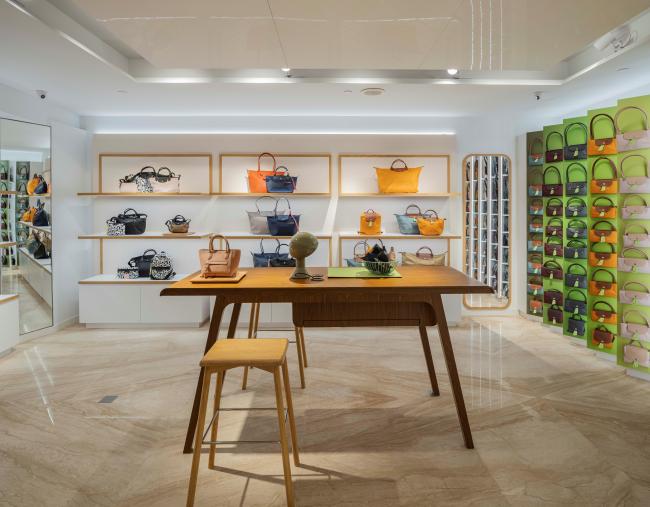 "This new boutique is emblematic of Longchamp's new brick and mortar design layout. The feel and tone transpire that of a Parisian private apartment looking at warmly welcoming our customers. The colour palette, artistic touches, and materials used hereby exude the energy and optimism of Longchamp's DNA." added Mollie.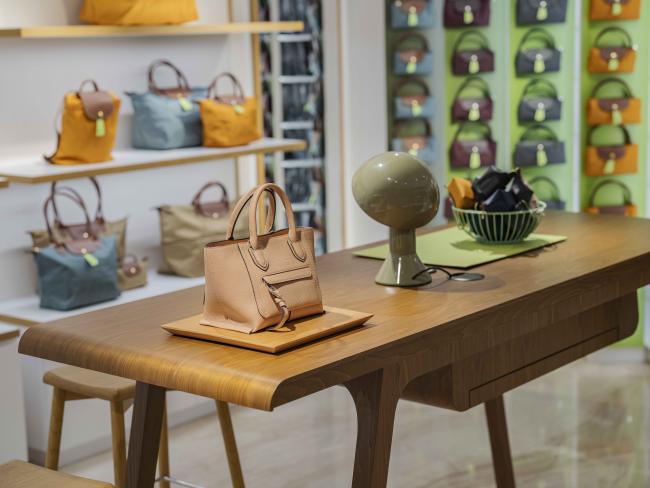 The immersive customer journey experience starts with the welcome area featuring a high desk crafted in referencing of an authentic atelier table.
This leads to the presentation of the latest leather goods and accessories showcased on bookshelf-inspired displays evoking the themes and colours of each collection, and therefore change every season.
Highlight for the Fall Winter 2022 collection is the new Box-Trot, named for its sleek, structured shape in smooth calfskin and its gold-tone medallion clasp featuring the Longchamp horse and rider. Swinging from the shoulder or slung casually across the body, it captures the free spirit and timeless elegance of the Parisienne.
The discovery continues at the cabinet of curiosities complete with Haussmannian moldings and vintage-style furniture, featuring other signature pieces from the Le Pliage, Roseau, Le Foulonné and Mailbox collection, just to name a few.
As in a lovingly curated apartment, every detail reflects the codes and values of Longchamp. Touches of heritage dark green evoke tradition and authenticity, while splashes of bold light green convey energy and modernity.
Other decorative objects, carefully chosen to signify the importance of Longchamp attaches to creativity and craftsmanship, are repurposed to display accessories or small leather goods such as a fruit basket that holds the purses.
Lagardère Travel Retail Singapore and Malaysia Chief Executive Officer, Ann Pang expresses her pleasure in partnership with Longchamp to recreate a new retail experience, striking a balance between contemporary design and classical elegance symbolising the Maison's rich heritage.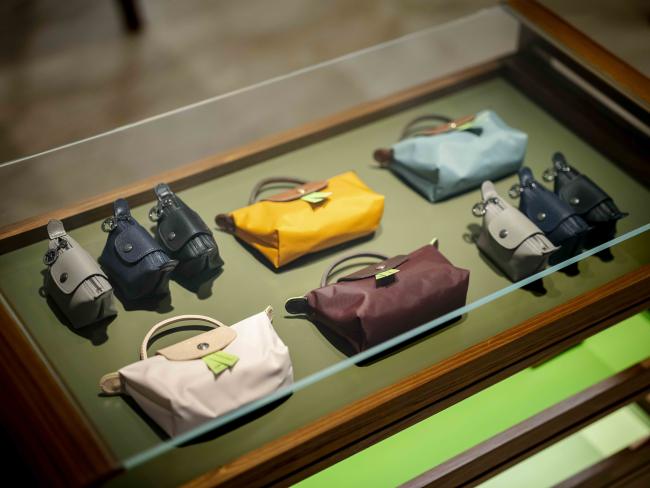 "We hope that the new concept offers an inviting and relaxed atmosphere where customers can truly explore the selections and appreciate the craftsmanship in every single Longchamp piece." added Ann.
The Longchamp newly renovated boutique is located at Changi Airport, Terminal 2, Departure Hall.